Article
"George Duning Remembered" by Randall D. Larson, 1983; Reprinted here by kind permission of Randall Larson; Thanks Randall!!! Originally published in Soundtrack Magazine Vol.19/No.74/2000.
George Duning Remembered
By Randall D. Larson

A 1983 interview with George Duning by Randall D. Larson © 2000/2009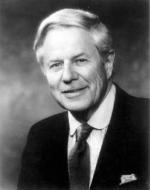 The death of composer George Duning at the age of 92 on February 27, 2000, brought to a close one of the longest running film music careers in Hollywood.

Duning was born in 1908 and educated in Cincinnati, Ohio. He began a career as a trumpet player and arranger for dance bands in the 1940s. He composed portions of several scores during the early 1940s, and received his first full scoring assignment in 1947 for the film-noirish drama, JOHNNY O'CLOCK. With more than 170 film scores over the ensuing thirty five years, most of which were for Columbia Pictures, Duning tackled every genre, although he became known for low-key, romantic type scores.

Like many Hollywood composers, during the 1960s he found himself at work in television, scoring episodes of STAR TREK, THEN CAME BRONSON, THE TIME TUNNEL, and THE BIG VALLEY (including its theme). His last efforts were for the TV movie GOLIATH AWAITS in 1981, and the TV series, ZORRO AND SON, in 1983. He was nominated five times for a music Oscar (JOLSON SINGS AGAIN, NO SAD SONGS FOR ME, FROM HERE TO ETERNITY, PICNIC, THE EDDY DUCHIN STORY). As a further testament to his versatility and durability, Duning also wrote plenty of uncredited music for films such as THE GIANT CLAW, THE DEVIL GODDESS, and EARTH VS THE FLYING SAUCERS.

I had the opportunity to interview George Duning in January, 1983, while conducting research for my book, 'Musique Fantastic: A Survey of Music in the Fantastic Cinema'. As such, the interview covers primarily his fantasy genre scoring, although it also offers a good deal of insight into Mr. Duning's general attitude and approach to film scoring throughout his career. While segments were quoted in the aforementioned book, this interview has been unpublished in its entirety until now.

Randall D. Larson: "What is your background in music and file?"
George Duning: "I started out originally as a trumpet player, playing both jazz and symphonic music, then I would go back to the Cincinnati Conservatory and take crash courses during the summer. I'd quit the band or wherever I was working and go back and take some theory, counterpoint, harmony, and all that sort of stuff. When I got to the point where I started making arrangements for dance bands, I decided I'd had it as far as a trumpet career goes, so I gave it up. My teacher at that time, Herman Ogilvie of the Cincinnati Symphony, was training me for the Cincinnati Symphony Orchestra, but in the meantime I'd start playing nightclub dates. In those days, you could take all the pay home, and I wound up finally on the road with dance bands. Eventually I reached a point where I became interested in writing arrangements. I was the musical director, from 1933 to 1944, with the Kay Kyser Band, the old Kollege of Musical Knowledge. In 1944 I went into the Naval Unit of the Armed Forces Radio Service, under Meredith Wilson, and I conducted command performances. I also made I don't know how many arrangements for personal albums. I wrote original music for propaganda purposes that was used overseas, beamed to Japan."

"When I got out of the Service in 1946, I decided to take my chances in Hollywood instead of going back to the bands. I went to work at Columbia Pictures first as an orchestrator, and after about eight or ten months, the head of the music department was interested in what I wanted to do, and I told him I wanted to write music for pictures. Finally one day he called me down to the office and asked me how I'd like to do a whole score? In the meantime I had been writing incidental cues for other composers, who were not making their deadlines. The first picture I did was JOHNNY O'CLOCK (1947), with Dick Powell, Evelyn Keyes, Lee J. Cobb. The score was very successful, it was exactly what the producer and the director wanted, and that was the beginning of my picture scoring career."


Randall D. Larson: "What kind of work did you do in your early days there?"
George Duning: "I was fortunate. I was able to adapt myself to almost any type of picture score. I'd done psychological dramas, love stories, comedies, Westerns. I love to do Westerns - psychological ones, dramatic Westerns, not the chase type - and I don't think there's any type of picture I haven't done. I've done things with jazz scores, symphonic music, touches of rock and roll in the last few years. I've adapted myself."

"To be successful in Hollywood, you have to meet any type of background, which also requires that you have a good background of theory, of musical history. Some of the best times that I can remember in scoring pictures, for instance, were during THE WORLD OF SUZIE WONG (1960), which I did in London. I was over there about twelve weeks. I did a lot of research at the King's Library for SALOME (1953), which was one of my early scores, looking way back into the Hebraic musical literature before Christ, and then music that came just after the birth of Christ. It's been fascinating to get into all of these different mediums."

Randall D. Larson: "How would you describe your approach to scoring a film? Do you lean toward leitmotifs, ambiences, dissonance in any characteristic way?"
George Duning: "My personal approach has always been: When the producer or director calls me in, I ask to be shown the picture without stops between reels. I want to sit through it, and almost every time, I'll get an immediate feel for it, whether it's to be a score based on a single long theme, or maybe three or four short pieces of thematic material which will identify characters. Or maybe it's a picture that calls mainly for sounds of suspense or that type of thing, which is actually not music, per se, but musical sounds. It just depends on the subject matter of the picture."

Randall D. Larson: "Is there a particular approach that a fantasy or horror film inspire?"
George Duning: "Not really. With the scary-type things they've been doing so much of recently, usually with that I'll use more of a contemporary or even a future-contemporary medium and go in for the dissonances and things like that. I've made quite a bit of use in recent years of the electronic sounds, the Yamaha organs and synthesizers, to get the weird sounds. I don't generally care for most of that stuff, but it does work very well at times."

Randall D. Larson: "Moving back a bit, do you recall any specifics about your music to early semi-fantasy films like THE GUILT OF JANET AMES (1947) and THE RETURN OF OCTOBER (1948)? What elements of these films were you emphasizing, musically?"
George Duning: "RETURN OF OCTOBER, to me, was a very light film. Terry Moore was the girl, and she was very young on the Columbia lot at that time. Glenn Ford was the actor. To me, that called for a very light touch. Light comedy, not heavy stuff, but very light motives, and so on."

"THE GUILT OF JANET AMES was something else again. That, to me, called for a very dramatic, heavy theme. I had a long theme, about forty-six bars, which I used almost entirely throughout the picture. Then when Rosalind Russell went into the dream sequences, I would use mixtures of high strings and vibraphones, different types of cymbals, shimmers, and things like that to convey the feeling that the mind was in another strata."

Randall D. Larson: "BELL, BOOK AND CANDLE (1958) was quite a successful film and score. What approach did you take on this film?"
George Duning: "That was my favorite. There, again, I felt it needed a good strong theme. Steve Allen later put a lyric to the main theme, 'Bell, Book and Candle Theme'. I remember I also had short themes, I had a cocky little theme for Jack Lemmon. I had a gimmick for the cat sequence, with Kim Novak, and then if you remember a couple things where Jack would flick his hand and the street lights would go on and off, I worked out what I guess you'd call an electronic device by recording certain sounds on tape and then speeding up the tape, doubling or tripling the speed of the tape and using a variable mixer to raise the pitch into a long "veeeeEEEEEP" type of sound. That was one of the early ones where I tried experiments of that type."

Randall D. Larson: "Do you find that you're able to experiment more in a fantasy type of film as opposed to a contemporary drama?"
George Duning: "Oh yes. To me, though, I like to stick to the serious, legitimate symphonic style of scoring, on a good solid contemporary story with a good plot and good writing. I think the best example of that is, for instance, Johnny Williams, Leonard Rosenman, they always rely on the strict symphonic sound for contemporary films, with very little of the so-called gimmick sounds electronics, and so forth. To me, it's still good, legitimate music that will convey the story idea as good as anything."

Randall D. Larson: "You scored eight episodes of television's STAR TREK in the '60s. What sort of musical underscoring did the producers of the series want from you?"
George Duning: "I was fortunate on that. So many producers of those types of shows wanted strictly the far-out sounds, weird effects, the electronic sounds. My producer on that picture was Bob Justman, and he said "I want you to play the story. Forget about any crazy electronic sound effects." He wanted me to play to the story and not to the fact that it was science fiction."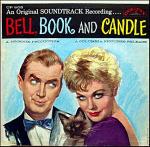 Randall D. Larson: "Did you score each episode as a single entity, or did you try to link them at all, musically?"
George Duning: "No, each one was a single entity."

Randall D. Larson: "You also scored episodes of THE TIME TUNNEL around this same time. What sort of music did you provide for this series, and what were the differences between working on it and STAR TREK?"
George Duning: "The same approach. I played the story, not the so-called futuristic content."

Randall D. Larson: "Many of your early fantasy films were quite romantic in nature, whereas in the '70s you began to receive assignments of a more overt nature, such as TERROR IN THE WAX MUSEUM (1973). Would you describe your approach to this film?"
George Duning: "That, again, was a matter of the particular producer on that film. He had a tendency to go for the more wacky type of approach, so I went with what I call "on-the-nose" scoring, where you really lay it on heavy."

Randall D. Larson: "ARNOLD (1973) was an unusual comedy/horror picture. How did you musically complement this dichotomy?"
George Duning: "That was a tough one. The producer on that one said, "look, it's a comedy, basically." I think I approached that more or less tongue-in-cheek. It got serious without being overly serious."

Randall D. Larson: "How would you describe your music for the TV-movie, GOLIATH AWAITS (1981)?"
George Duning: "That was, to me, a contemporary thing. There's an amusing story about that. The producer and the director sat down with me to discuss the approach to the film, and the first thing they both said to me was "we don't want any water music!" They didn't want "bubble music!" So there, again, I was able to more or less stick to a conventional symphonic approach."

Randall D. Larson: "What were the thematic elements of that score?"
George Duning: "That one was not so much of a theme as an effect, almost like a submersion type of thing that I used for the underwater sequences to build the suspense and excitement. I had a theme for the girl, and I had a theme for the heavy. I had a very nice horn theme for the captain of the undersea group that could be played both in a major and minor mode."

Randall D. Larson: "Your latest fantasy score was a CBS TV pilot based on the Disney movie, BEYOND WITCH MOUNTAIN (1983). What kind of music did you write for that show?"
George Duning: "That was a very conventional symphonic approach. I had a nice theme for the kids, the boy and the girl, and there was a good scene where the old man finally is taken up to the planet. I did that with both orchestra and a choir of voices. The producer wanted something that was quite spiritually elevating! That was a lot of fun to do."

Randall D. Larson: "Do you find that a horror film lends itself to specific musical approaches (either in style or orchestration) that might be considered unique to the genre?"
George Duning: "Not particularly. I've heard a lot of other film scores by other composers, and I think basically we all hit it with the same approach."

"The tendency nowadays is to be a little more contemporary in your writing, because there's more dissonance in modern music today than there was in the romantic period."

Randall D. Larson: "Over the last forty years, you've scored relatively few films in this genre, seeming at home with romances and dramas, and Westerns. How do you feel about scoring fantasies as opposed to more mainstream pictures?"
George Duning: "Frankly, I think one fantasy every year is enough! I enjoy reading a lot of fantasy, though. When I was about fourteen or fifteen years old I spent all my allowance money on Hugo Gernsback's Amazing Stories magazine, and my parents used to really lay me out, saying "you're wasting your money on that trashy stuff! These things'll never happen!" - you know, trips to the moon and rockets! And now I've lived long enough to see it all happen!"

© 2000 by Randall D. Larson
| | |
| --- | --- |
| Randall Larson |   |
RANDALL D. LARSON was for many years senior editor for Soundtrack Magazine, publisher of "CinemaScore: The Film Music Journal," and a film music columnist for "Cinefantastique Magazine." A specialist on horror film music, he is the author of "Musique Fantastique: A Survey of Film Music from the Fantastic Cinema" and "Music From the House of Hammer." He has written 8 books and more than 200 articles for fantasy, fire service, public safety, cinema, and motion picture music periodicals, books, CD booklets, and Web sites. He now is a Writer/Reviewer for "Music from the Movies," "Film Music Magazine," "Cinefantastique Online," "Cemetery Dance," "Runmovies.eu" and others. Larson is also currently the editor of "9-1-1 Magazine" (public safety communications and response) and a Writer/CD Liner Notes for "La-La Land Records," "Percepto Records," "BSX Records," "Perseverance Records" and others while maintaining a full-time career in the field of emergency services communications.
Randall D. Larson
soundtraxrdl@gmail.com